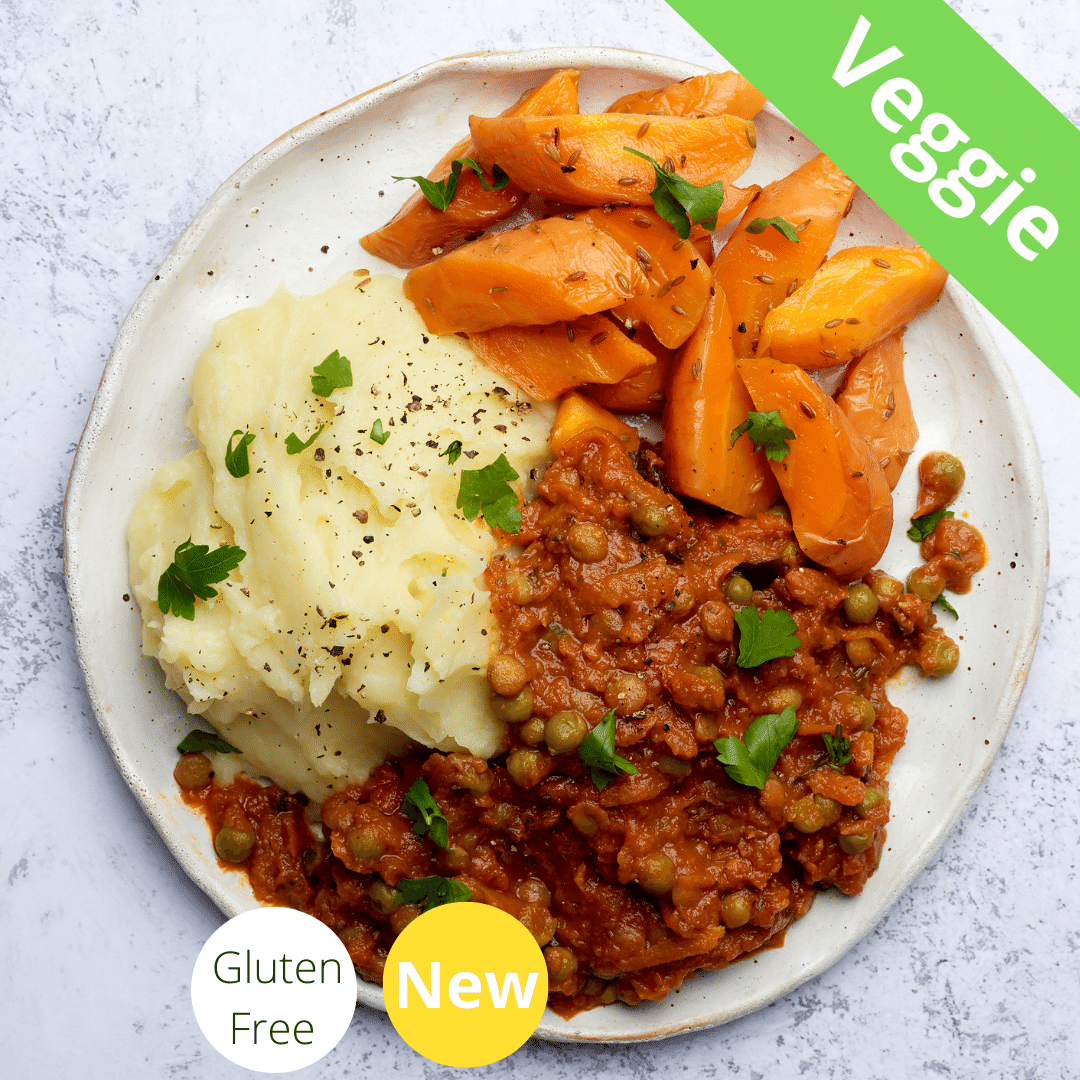 with Mashed Potato and Roasted Carrots
Rich and savoury vegan shepherd's pie, packed with mushrooms, aubergine and lentils. Served with mashed potato and a side of roasted carrots.
Mashed Potato
Vegan Shepherd's Pie
Roasted Carrots
Contains: Fish, Sulphites, Soya
Ready in 5 minutes:
1. Bring a saucepan of water to the boil
2. Place each bag in the saucepan and simmer for 5 minutes
3. Carefully remove each bag with a pair of tongs and cut open
4. Tip the contents on to your favourite plate and serve
Freezing: All dishes can be frozen within 7 days of delivery (the sooner the better). When ready to eat, defrost fully before reheating and eat the same day.
Mashed Potato (Potato, milk, butter, salt, white pepper)
Vegan Shepherd's Pie (onion, aubergine, flat mushrooms, green lentils, red lentils, olive oil, carrot, tomatoes, dried porcini mushroom, dried thyme, yeast extract, garlic puree (garlic, rapeseed oil), smoked paprika, miso, dijon mustard, tamari, salt, peas, parsley, mint)
Roasted Carrots( carrots, rapeseed oil, cumin, salt)
Allergens highlighted in bold.
Contains: Milk, Mustard, Soy