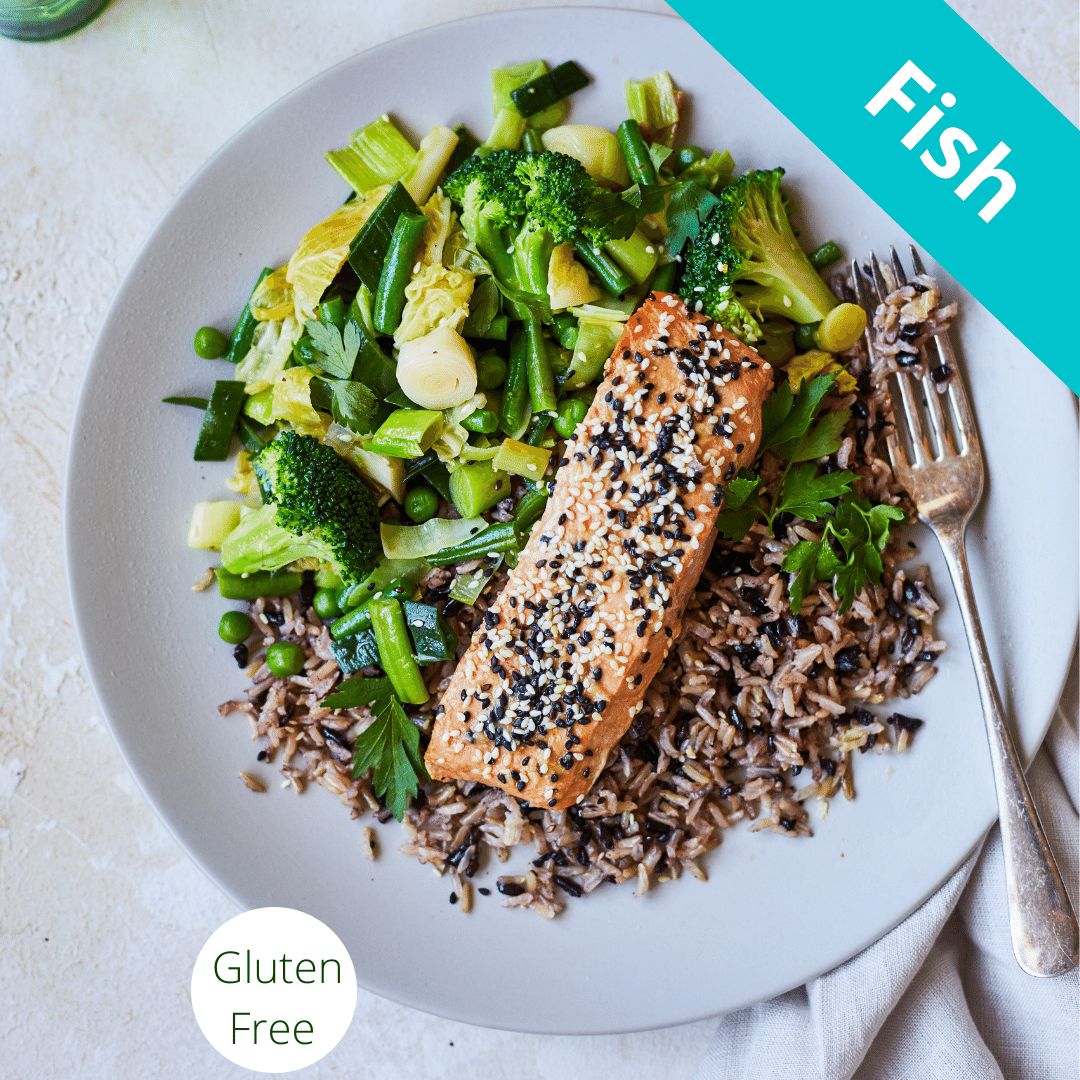 Oven-Baked Miso-Glazed Salmon
With Brown & Black Basmati Rice and Zingy Greens
Sustainably-fished Atlantic salmon from Kirwin Brothers Fishmongers in Grimsby. Coated in a miso glaze, sprinkled with sesame and baked. Served with brown basmati and black rice, and a side of zingy greens.
Brown & Black Basmati Rice
Miso-Glazed Salmon Fillets
Zingy Greens
Contains: Sulphites, Fish, Soya, Sesame
Ready in 5 minutes:
1. Bring a saucepan of water to the boil
2. Place each bag in the saucepan and simmer for 5 minutes
3. Carefully remove each bag with a pair of tongs and cut open
4. Tip the contents on to your favourite plate and serve
Freezing: All dishes can be frozen within 7 days of delivery (the sooner the better). When ready to eat, defrost fully before reheating and eat the same day.
Basmati Brown & Black Rice (brown basmati rice, black rice, extra virgin rapeseed oil, rapeseed oil, lemon juice, water, white wine vinegar, salt, black pepper)
Miso-Glazed Salmon Fillets (26.8%) (salmon, miso, tamari, honey, lime juice, white sesame seeds, black sesame seeds)
Zingy Greens (savoy cabbage, peas, broccoli, green beans, rapeseed oil, olive oil, salt, garlic puree (garlic, rapeseed oil), black pepper, lemon zest, bicarbonate of soda)
Allergens highlighted in bold.
Contains: Sulphites, Fish, Soya, Sesame