Get healthy, convenient and affordable meals delivered to your door - sustainable too.
Try today with £20 off your first delivery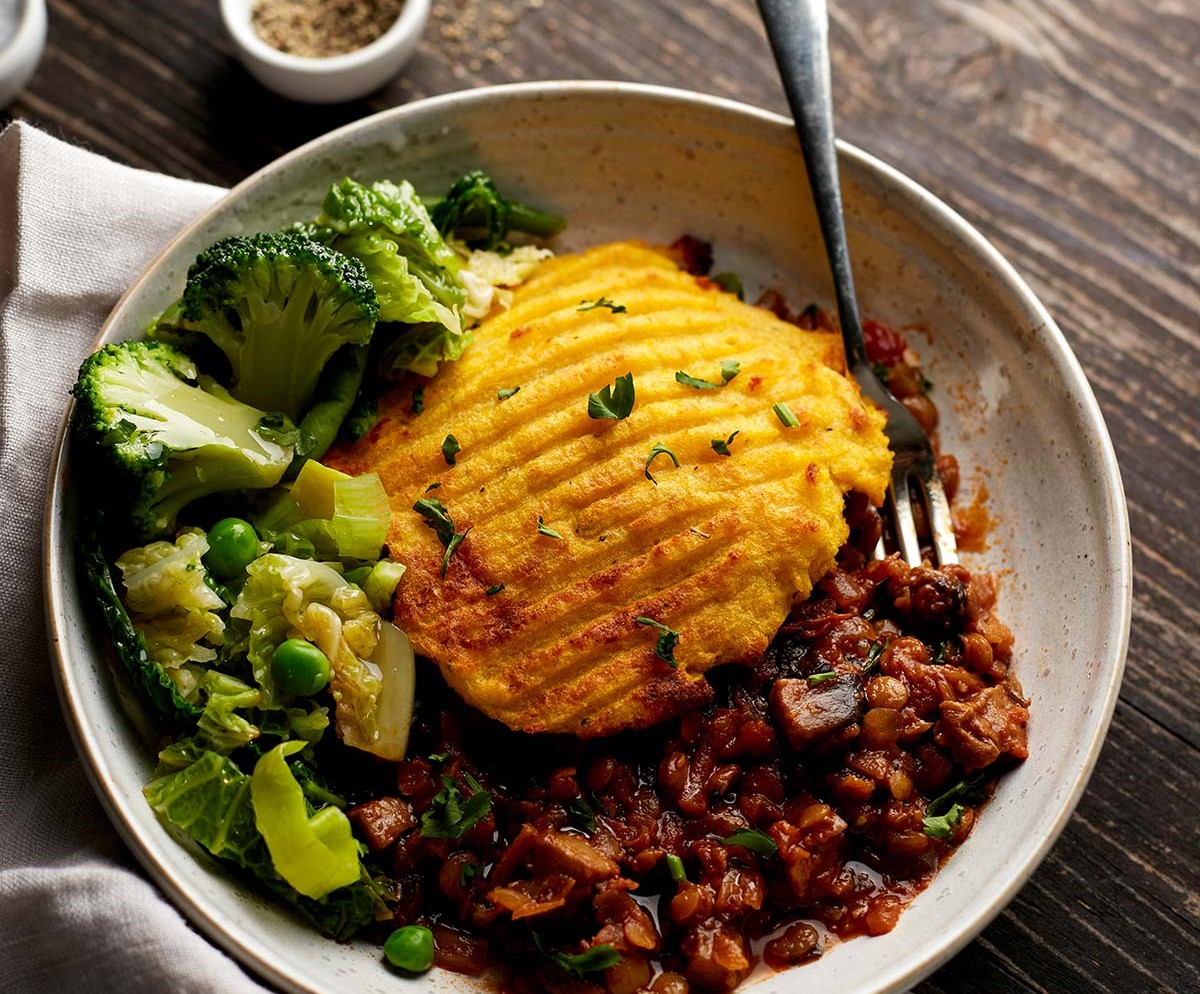 Farmstand is creating the future of home eating - and you're invited.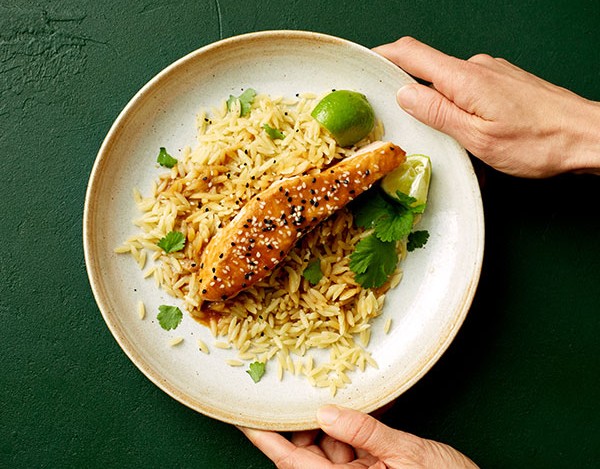 Get £20 off your first delivery if you join today. Choose from three meals and discover the great taste! If you don't like them, try a new dish or cancel your plan.
2) Enjoy chef-cooked meals
Our appetising menu was designed to fuel busy, growing bodies. Each meal includes a base, main and side, all nutritionally-balanced with no added sugar.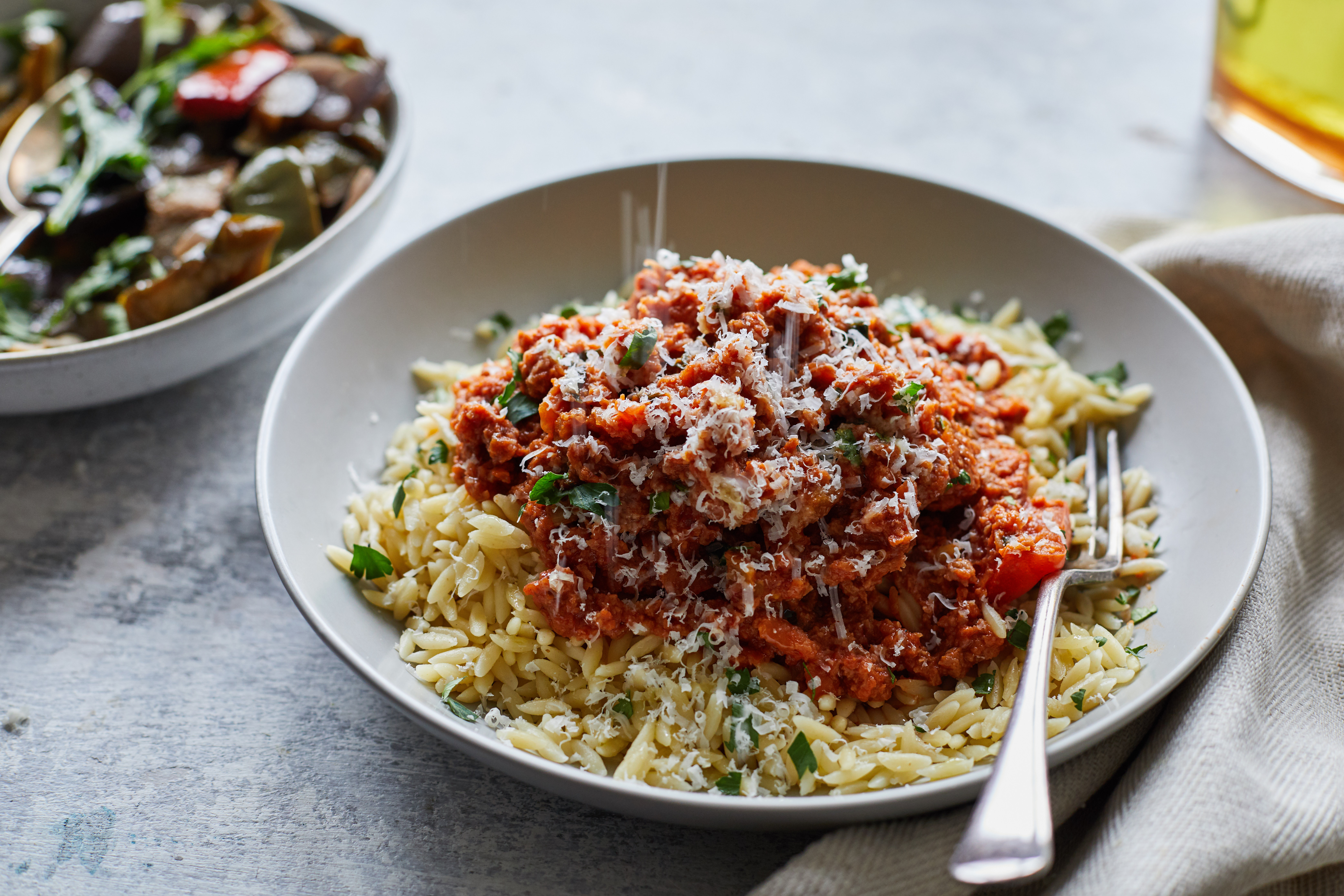 No tiny plastic frozen trays here! Every Farmstand meal is two servings - individuals can divide and save, and larger families can order multiples.
We deliver our base, main and sides in pouches of two so you can mix and match too! (PS plenty of leftovers means great WFH lunches :)
Cook the 'sous-vide' way! Just like Michelin-star restaurants, our meals are delivered in pouches to heat through in minutes - perfect taste and texture, while staying fresh.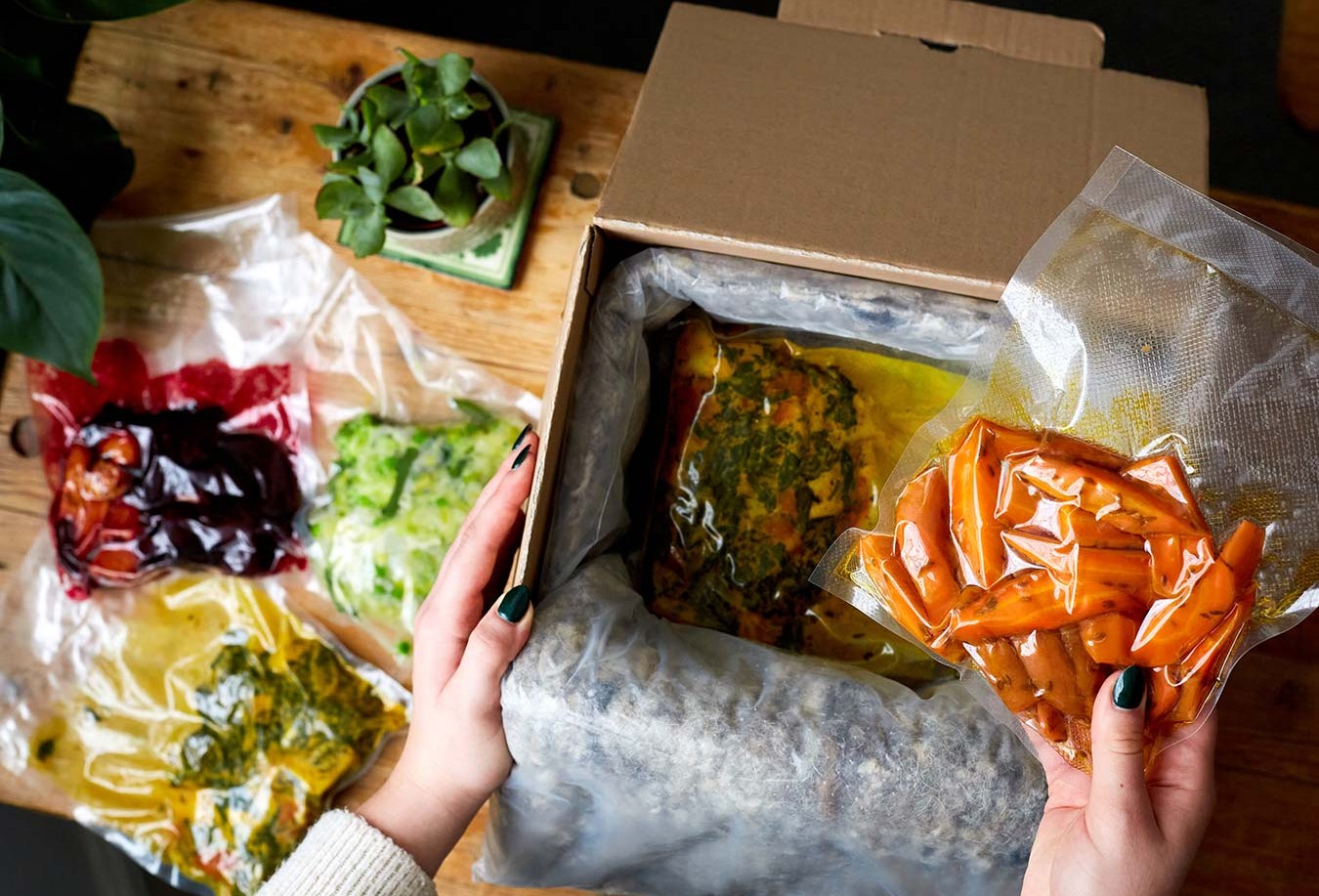 5) Build a plan around you
Choose your frequency and change your meals at any time, with new options added regularly. You can pause, skip or cancel anytime too. Just give us a go today!
6) Take a stand - better food for all
How we eat is changing. Convenience shouldn't cost the earth or your health.
We're on a mission to make healthy food convenient, affordable and sustainable—with carefully sourced ingredients and a zero-landfill, zero-carbon delivery model. Your order makes you part of it.
Get £20 off your first delivery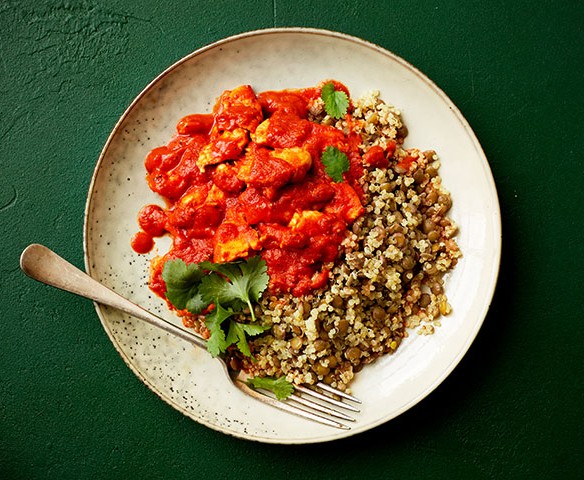 Maximum taste, maximum nutrition. We know first-hand the benefits of a healthy, plant-powered diet, so we deliver it in a family-friendly format.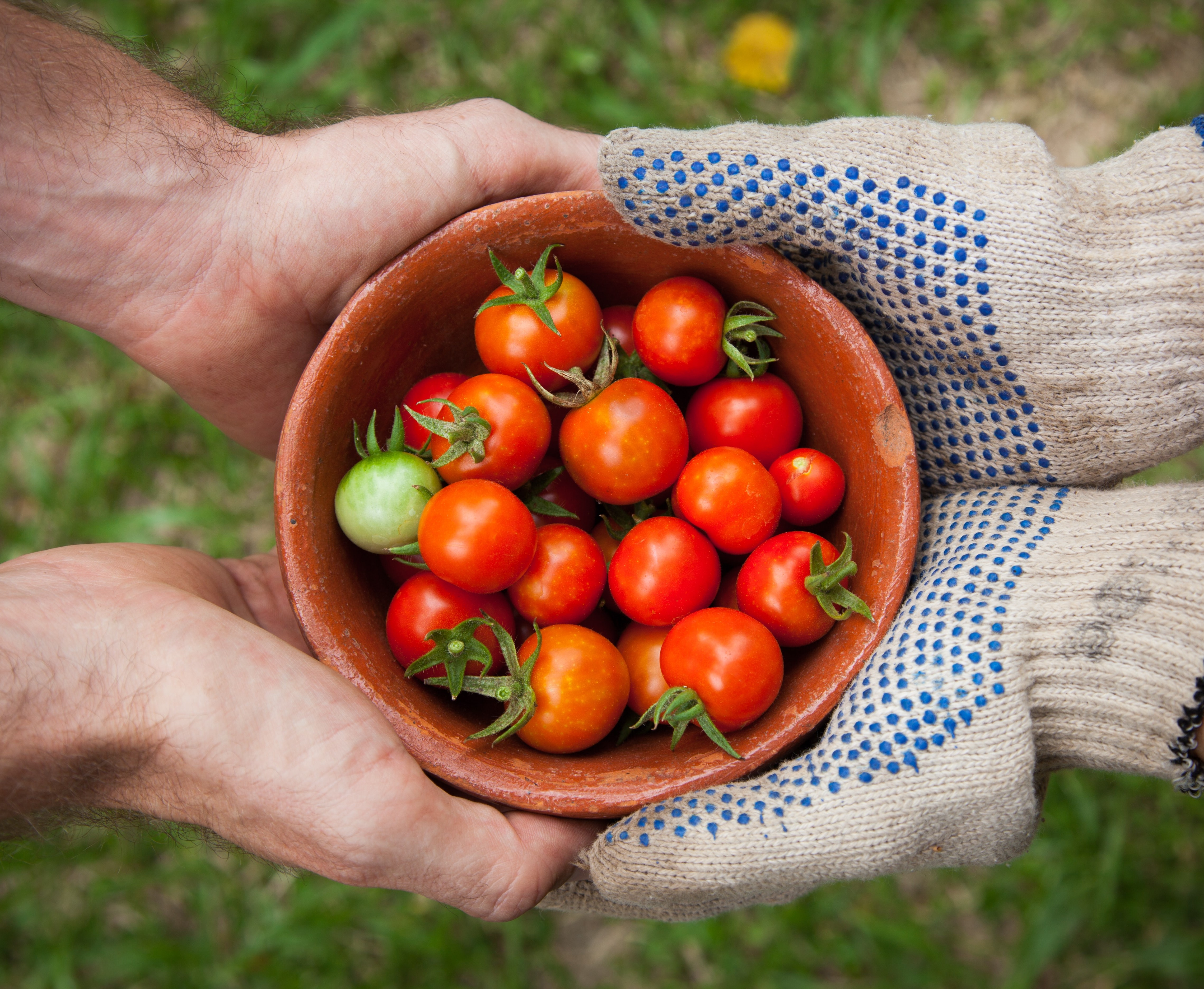 We're 80% veggie and all our meat is sustainably sourced. This is the Future of Food—made accessible to all.
All our packaging is compostable or recyclable. We're working on making our pouches biodegradable too - we're big on this!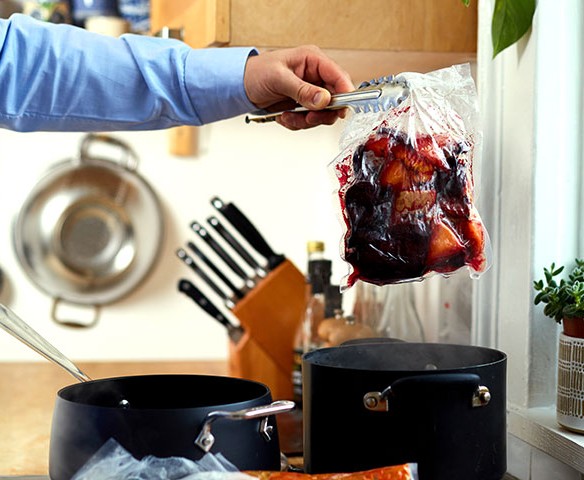 ...without compromise! We cook and seal our meals in pouches for 'sous vide' cooking and a tiny footprint in your fridge and on the planet. Just simmer and serve in minutes!
No taste or nutrient loss and no washing up!
Sous Vide (pronounced 'Sue Veed') is a fancy French term for precision vacuum cooking. With optimal taste and perfect results, it's a secret technique high-end restaurants have been using for decades, and it's our secret to delivering restaurant-quality meals so affordably.
Every dish is cooked and sealed straightaway in recyclable pouches for you to heat in just 5 minutes, in one pan of boiling water. 
The result is an evenly-cooked meal tasting as fresh as the moment Scott (our head of food) made it!
"The food cooked this way tastes better than any frozen meal or recipe kit I've tried."
Robert A. Farmstand subscriber since January 2021
Join today to take advantage of this limited time offer.
Our dishes arrive as meals for two with a base, main and side.
Each meal is around 460g per person - about 30% more than similar meal deliveries or takeaways. We're keen to provide you with excellent value and the nutrition you need.
How long do your meals last?
We don't use any artificial or chemical preservatives. Instead we employ modern packaging to seal your food and ensure a longer shelf life.
All our meals have a minimum refrigerated shelf life of 7 days and you can find a "use by" date on the back of each meal on the nutrition label.
If you can't get through them in time, just pop them in your freezer!
You can freeze your meals at any time within 7 days of delivery. Just remember to eat them as soon as they're defrosted. You'll need to heat them for a few extra minutes if cooking from frozen.
How do I heat up my meals?
All Farmstand meals are ready to eat in 5 minutes:
1. Bring a saucepan of water to the boil
2. Place each bag in the saucepan and simmer for 5 minutes (or 8 if it's a meal for 4!)
3. Carefully remove each bag with a pair of tongs and cut open
4. Tip the contents on to your favourite plate and serve
Dividing meals: If you're only cooking a meal for one and want to save the rest, simply cut open the bags and divide between 2 containers. Microwave one on full power for 3 minutes and leave to stand for another minute before serving. Pop the other container in the fridge for later!
Freezing: All dishes can be frozen within 7 days of delivery (the sooner the better). When ready to eat, defrost fully before reheating and eat the same day.
Shipping is free on all subscriptions.
We pack your meals into a box with insulation and a cool pack to keep them fresh, All our packaging is 100% recyclable and we've partnered with a carbon-neutral delivery company to help us achieve maximum sustainability.
How does the subscription work?
We've designed Farmstand for your convenience!
Our subscriptions work around you - choose your meals and frequency when you join and then make edits whenever you need.
You can pause or cancel your subscription at anytime. We'll remind you before each delivery of your upcoming order and how you can make changes to your meal choices.
An international menu without the carbon footprint
Get £20 off your first delivery
Veggie Towers
23-24 Resolution Way, Deptford, London SE8 4NT