We're on a mission to feed the world healthy and planet-conscious food.
Our story began in London in 2015: Steven, our founder, wanted to solve a simple problem: to provide anyone with fresh, plant-based, reasonably-priced food available any time.
He first tested the idea in his own house, converting it into a pop-up restaurant for his friends for one night only. With an astonishing 97% thumbs up, Farmstand launched the next year, setting up its first central kitchen in Deptford and a physical showroom restaurant in Covent Garden.
From that moment on, we have sold nearly 1m meals by partnering with offices, canteens, and local food markets. We've even appeared in the New York Times!
We're making our part to reverse climate change and drawdown greenhouse gas from the air we breathe, by eliminating physical stores and by delivering your food in bulk with a recurring subscription. 
And the single biggest thing you can do? Eat more plants.
So, our mission? Help feed the world more healthy and planet-conscious food.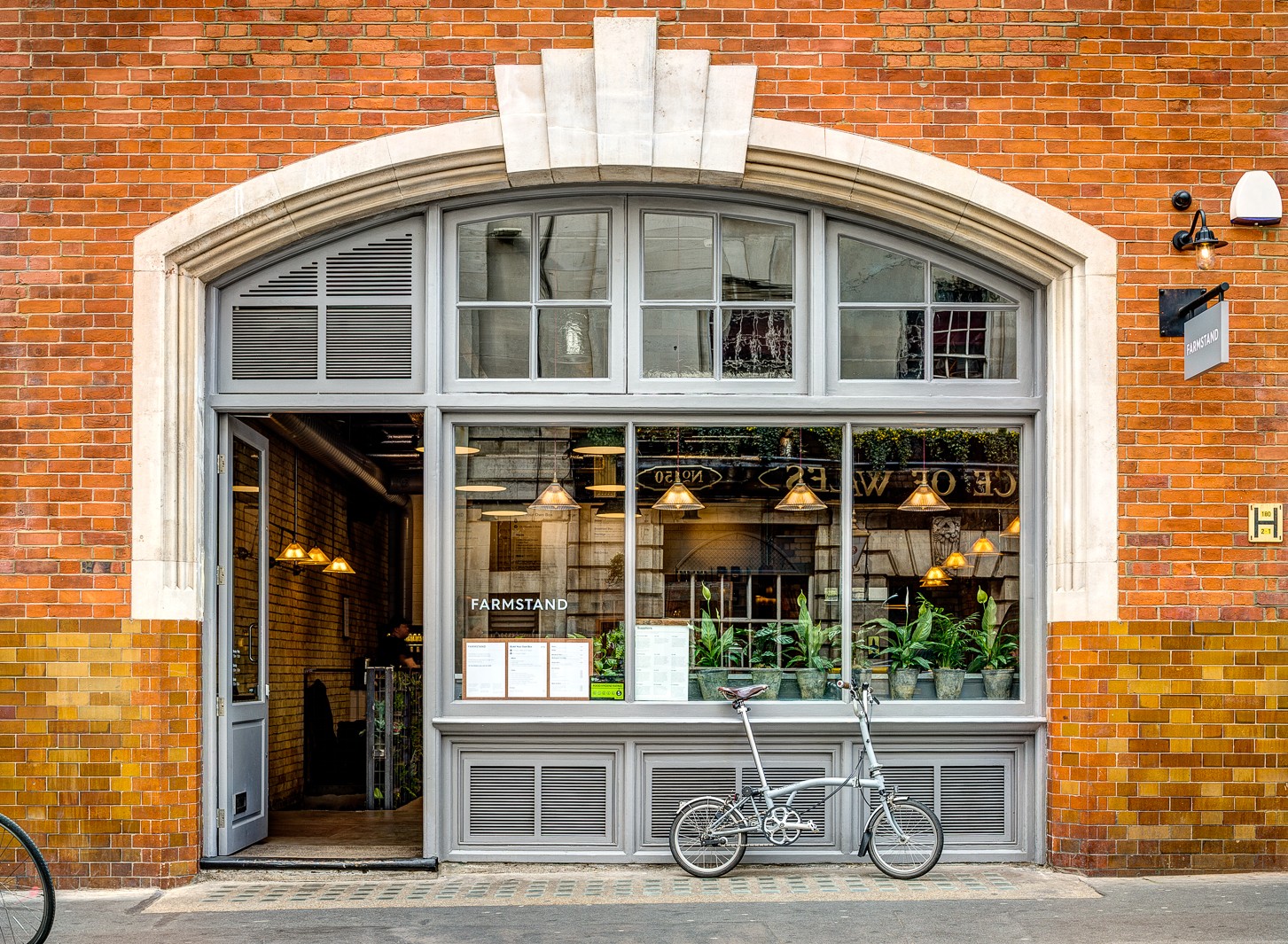 Your favourite food, cooked by us.
We prepare your food with love from all-fresh ingredients, so that it tastes great and fuels you for a healthy life.
Plant-powered: 80% vegetarian, 65% vegan, 5% sustainable fish, 15% ethical meat.
International: choose from a variety of cuisines you love or discover your new favourites.
Wholesome: a base, main and side makes up every meal.
Nutritionally-balanced: Scott is our Head of Food. His team ensure every meal is crafted to balance taste and nutrition. You can find the nutritional information of every dish on this page.
Why a subscription meal plan? 
Delivering food on-demand increases total price, the amount of packaging used and potential for food waste - all producing a negative impact on carbon emissions.
That's why we've gone down another path: we deliver your food in bulk on a weekly, fortnightly, or monthly basis – the choice is yours. And with food staying fresh for 7 days, you can decide what you fancy eating on the spot, and store the rest for later. 
You can also freeze all our meals and change the frequency of your deliveries. Easy, isn't it?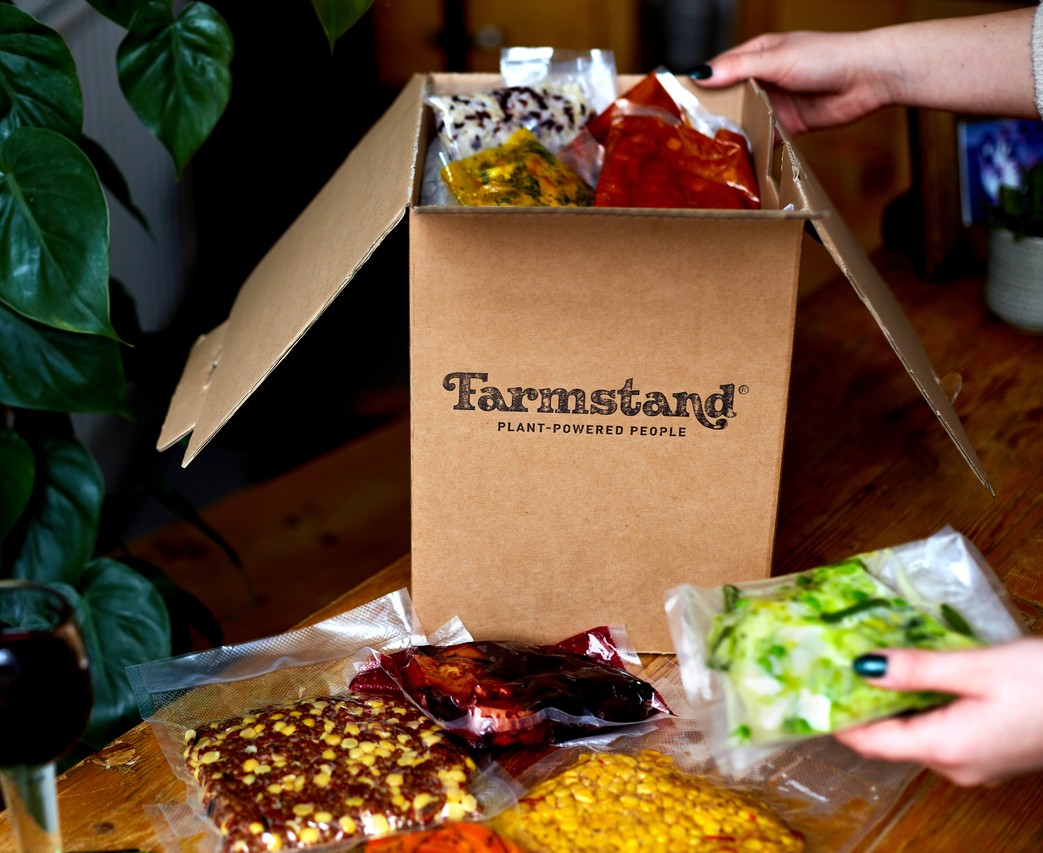 Positively plant-powered.
80% vegetarian, 65% vegan, 5% sustainable fish, 15% ethical meat.
We price our food affordably so we can make it available to everyone, everywhere.
Always had 0% waste to landfill. And always said no to single-use plastics.
100% free from added sugar (except for of our baked goods: they wouldn't be sweet without it!)
Everyone on our team is an owner. All are paid at least the London Living Wage. Highest paid person is only paid 2x the lowest. And half of our Board has always been women.
Heat and eat in 5 minutes! Preparing your food is as easy as pie.
Have you received your Farmstand meals? Good news! Getting it ready will only take a few minutes of your time:
Prepare the pouches. Only heat the food you're about to eat. Remember that each pouch contains two portions, so if it's just you, split the content into two containers and microwave one.
Boil a pot of water.
Put the bags into boiling water. 
Let it simmer for a few minutes.
Alternatively, use a microwave. All our food is microwave-friendly! Just empty the pouches in a microwavable container.
Serve and eat. Enjoy!
You will find detailed instructions for every dish on our Menu page.
Join the Farmstand community
Get out team email digest straight to your inbox - we love to be transparent and share our story!

Veggie Towers
23-24 Resolution Way, Deptford, London SE8 4NT